TeamAI

Solutions
Harness the power of generative AI for teams.
TeamAI connects the brain power of your entire business or organization, from the sales team to the C-suite, in finding AI solutions to your business operations and strategy.
Access to Claude, GPT-4 and the best models available.
Shared team workspace with collaboration tools
A cost-effective solution for teams integrating AI.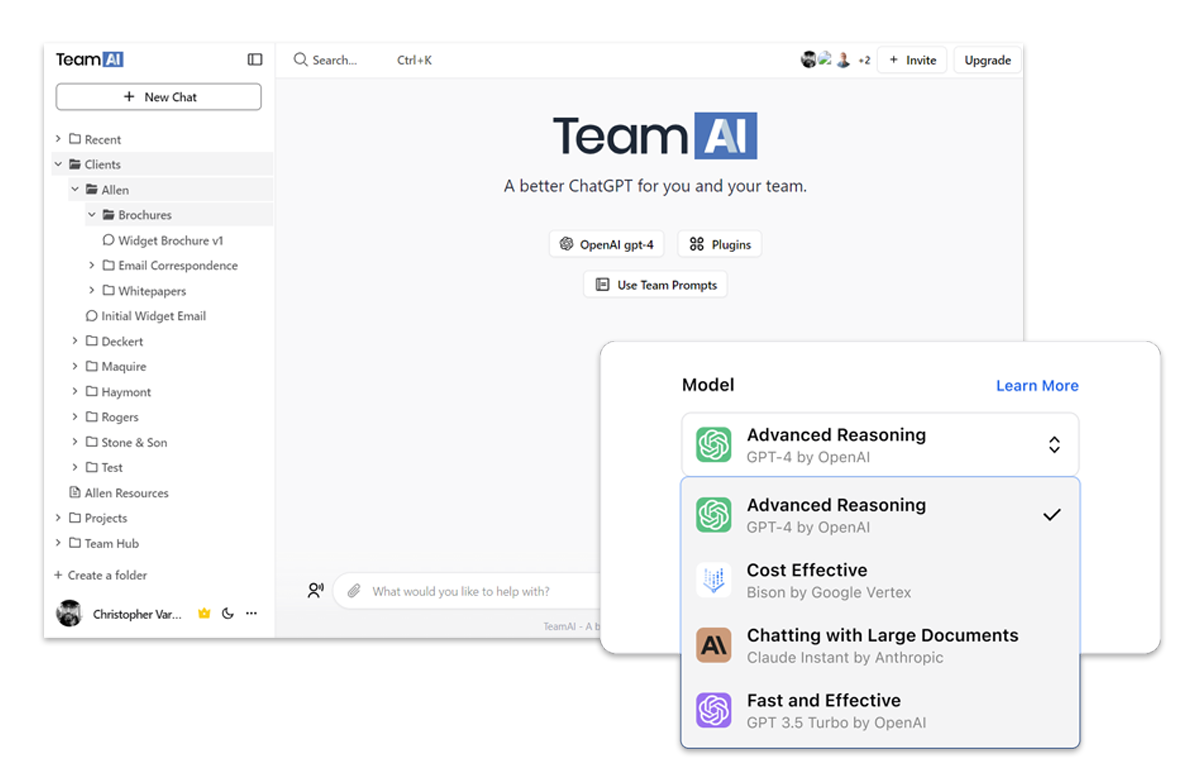 Business Powered by TeamAI Workspaces
Free Workspace

for Up to 100 Members
Access to All Models for as Little as $15 per Month
Every industry and sector needs to find a solution for their employee's use of AI.
Our free workspace comes with limited weekly use of some of the best models available, including:
Claude 2,
GPT-4
LLaMA
Google's Bison
The workspace is free and you can set up your own API keys. If you don't want the hassle of managing your API or getting access to multiple models, our plans start as low as $15 per month for the entire workspace.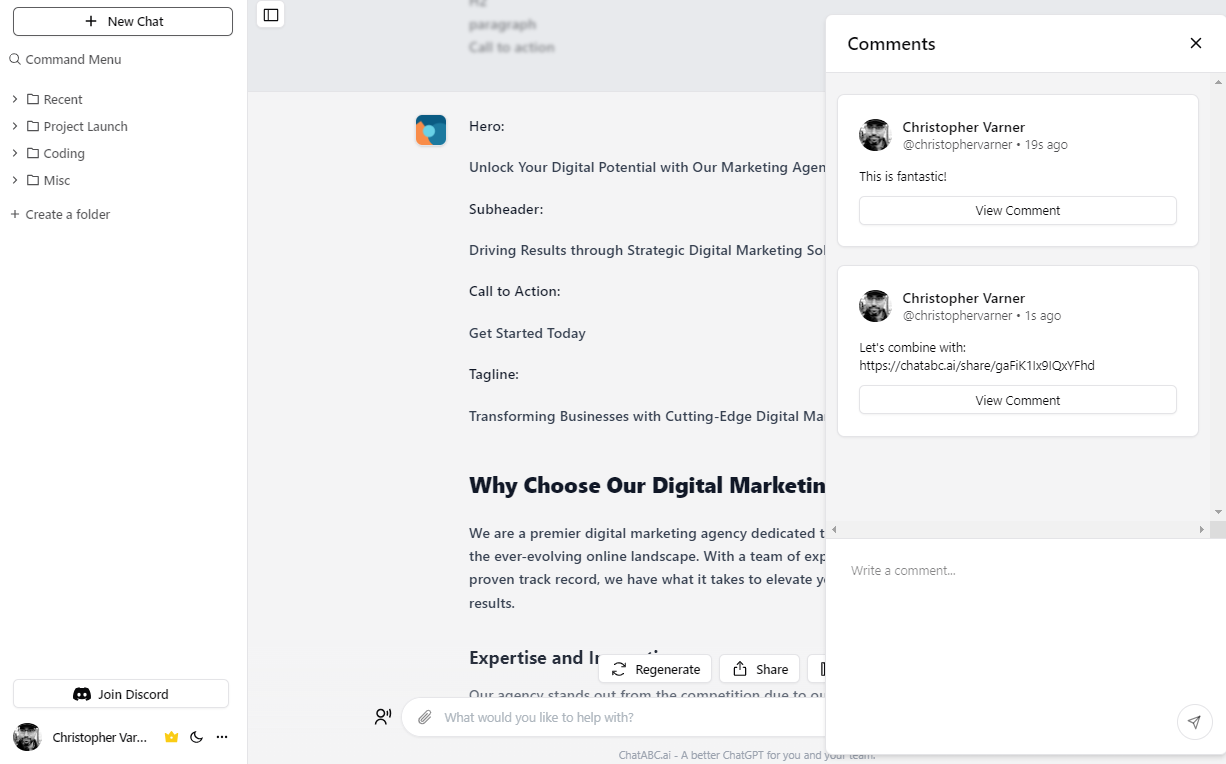 TeamAI is Powered By
Our workspaces our powered through the best of breed large language models.